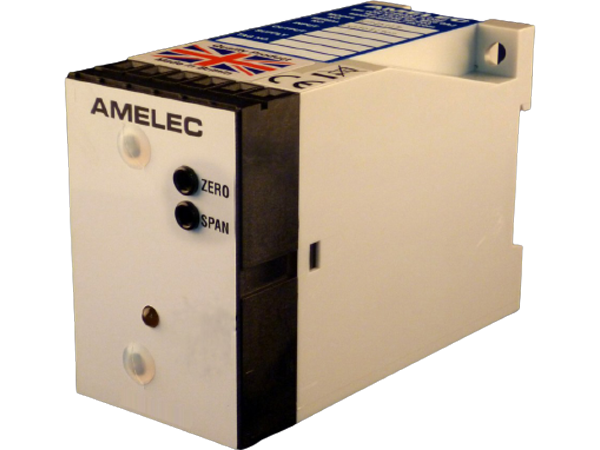 View our informative technical factsheet for our ADM/ADW transmitters and trip transmitters.
The input(s), contacts, supply and earth are fully isolated.
Whether the function is rtd, voltage, current, slidewire, millivolt, strain gauge etc take a look below.
Another standard feature is that the optical drive is up to 20mA into a 20V loop (current) and up to 10V at up to 20mA loading (voltage).
Function

Model No.
Single
Input
Dual
Output
Single
Trip
Dual
Trip
>1%
fixed
deadband
Variable
deadband
Supply
24Vdc
115/
230Vac
Linearised
Output
Upscale
on
open
circuit
Downscale
on open
circuit
RFI
Protection
LCD
Display
Field
Excitation
HART
Compatibility
Pressure Input


Notes


Download
datasheet

G

K

DI

M

H

PX


Thermocouple

ADM210

Types: B,E,J,K,N,T,R,S.

ADM211

ADM212
ADM216

Millivolt

ADM213

From 0-5mV to 400mV

ADM214
ADM215
ADM217

RTD (Single)

ADM220

2,3 or 4 wire connection

ADM221
ADM222
ADM226

RTD(Differential)

ADM223

Both 2 wire connection

ADM224
ADM225

Voltage/Current

ADM230
Volts 1MOhms I/P Z.
Current 400mV Drop
ADM231

ADM232
ADM233

Current only

ADM237

For 2 wire transmitter

ADM237X

Volts/Curr (Diff

ADM239

Inputs share common OV add,subtract,average

Slidewire (Single)

ADM240

Conventional and conductive plastic types

ADM241
ADM242
ADM246

Slidewire (Diff)

ADM243

Both 2 wire connection

Strain Gauge

ADM270

mV bridge excitation 5-10V

ADM272

Frequency

ADM280

Any regular waveform

Loop powered

ADW230

Powered from input loop

Loop powered

ADW231

Powered from input loop

Loop powered

ADW451

Powered from output loop

Loop powered

ADW452

Powered from output loop

Loop powered

ADW531

Powered from output loop

Function
Model No.
Single
Input
Dual
Output
Single
Trip
Dual
Trip
>1%
fixed
deadband
Variable
deadband
Supply
24Vdc
115/
230Vac
Linearised
Output
Upscale
on
open
circuit
Downscale
on open
circuit
RFI
Protection
LCD
Display
Field
Excitation
HART
Compatibility
Pressure Input


Notes