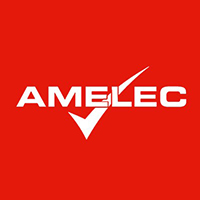 Amelec Instruments
Originally formed in February 1975, AMELEC remains a wholly owned British manufacturing company. Over the past 45 years, we have supplied a wide range of tried and tested signal conditioning equipment to many industries around the world – including within both the Public and Private sectors. Amelec have an in-depth understanding of product application, gained from many years of experience.
We have well established and trustworthy business relationships with sub-contractors, manufacturers and suppliers both here in the UK and worldwide.
Dependent upon our customers' requirements, we are able to respond to their wants and needs quickly and efficiently, ensuring the best return on their investment.
Our design & everyday application engineering principles used in the instruments are based on well-tried and tested analogue circuitry, proven effective in use for over thirty years. Each instrument can be considered as a number of functional blocks assembled together to produce a specific control function.
By combining these functional blocks together we have produced a comprehensive range of Trip Amplifiers, Transmitters, Signal Converters / Isolators, Signal Splitters/Boosters, combined Trip Transmitters, Arithmetic (Add / Subtract / Select / Multiply / Divide) units, Power Supplies, Strain Gauge, Frequency & AC I/V Transducers, Transformers as well as HART compatible units.
Our Certifications
At Amelec we are proud to keep the highest standards of quality
At AMELEC we have a wide range of qualifications and standards that we apply to the design and manufacture process of our products. These are listed below:
A wide range of products fit SIL 1,2 & 3 rated according to IEC 61508 standards
Member of BSI
A Joscar Fully Registered Company
Registered Business Under Achilles UVDB
Approved By Lloyd's Register
Documentation available with orders
Certificate of Conformity
General Test Certificate
Calibration Certificate (traceable to national standards)
FMEA / SIL Datasheets
Declaration of Conformity (CE & UKCA)
Functional Safety Manuals
Translated documents and general datasheets are also available
Worldwide Distribution Partners
Thailand

Best Master Co. LTD
Africa

Rostav Instruments & Electronics
Hong Kong
China Instruments Co.
Expertise in creating and designing bespoke products for customers looking for a very specific solution
Supporting and working towards the growth of green power industries. Amelec Instrumentation is used in nuclear and electric sectors around the world
Amelec always puts customers first. Any questions you have – the team are at hand to answer with quality and speed