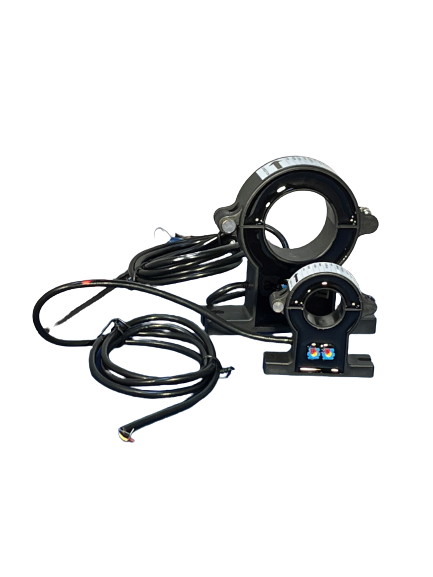 Our ASC200 Series DC Current Input Non-Intrusive Split-Core Transducers with 1Metre length side-integrated sleeved cable provide easy installation and are loop powered to reduce wiring.   
These allow for non-intrusive monitoring and are CE compliant.

Ideal for use in DC Motor current monitoring applications.
SIL 2 Rated as 1oo1 architecture (HFT:0)
0-200A DC Input Current range available with either Ø21mm or Ø40.5mm through hole. 
Environmental Condition
Performance
Mounting/Dimensions
Environmental Condition
Storage Temperature: -40°C to +100°C
Operating Ambient: -25°C to +85°C
Relative Humidity: 5% to 95% RH
Performance
Mounting/Dimensions