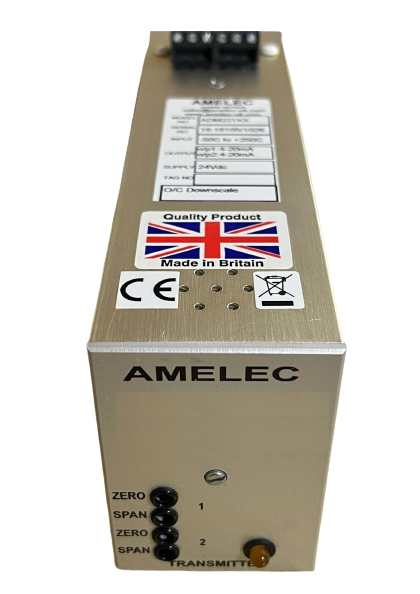 The ADM237KX-2 is a Process Signal Isolator/Splitter with Excitation Supply suitable for SIL1, SIL 2 and SIL3 rated (EN 61508-2) safety instrumented systems (SIS) loop applications and for input from any two-wire transmitter with a 4-20mA output.
Our Signal Transmitter comes with the AMELEC standard 10 year warranty and RFI Protection to EN 61000-4-3:2006/A2:2010.
We can also configure them with additional options available to suit your requirements.
Environmental Condition
Performance
Mounting/Dimensions
Environmental Condition
Storage Temperature: -40°C to +70°C
Operating Ambient: -15°C to +55°C
Relative Humidity: 5% to 95% RH (Non-Condensing)
Performance
Mounting/Dimensions