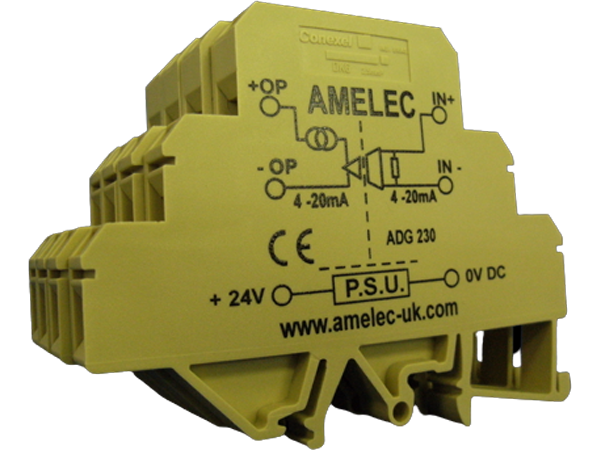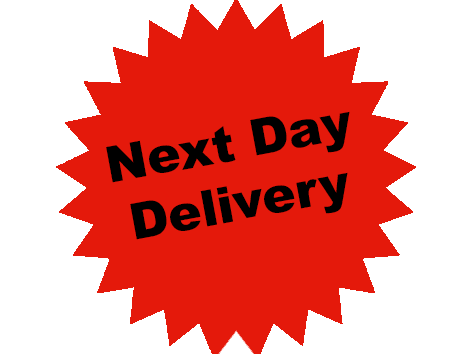 Our ADG230 Ultra Compact Signal Isolator – innovatively integrated isolation and 1:1 conversion of standard current signals. Boasting a ultra-compact design within a 10mm wide clip on terminal style enclosure, it makes for easy setup, efficiency in power consumption and eliminates ground loops and measurement of floating signals.
Our compact isolators are versatile within numerous process industries and is suitable for either TS32 G Rail or TS35 DIN Rail mounting. With signal boosting capabilities, it's able to drive additional loads. Inputs and outputs are floating and galvanically separated!
The ADG230 is supplied as a 4-20mA input and output range as standard, with 1 to 5Vdc options available and as expected is suitable for use in SIL 1, SIL 2, SIL 3 rated safety loop applications.
All AMELEC manufactured instruments are supplied calibrated to customer requirements, calibration certificates traceable to national standards are available on request at time of order.
Next day delivery is available if required.
Environmental Condition
Mounting/Dimensions
Environmental Condition
Storage Temperature: -40 to +70°C
Operating Ambient: -5°C to +55°C
Relative Humidity: 5% to 95% RH (Non-Condensing)
Mounting/Dimensions