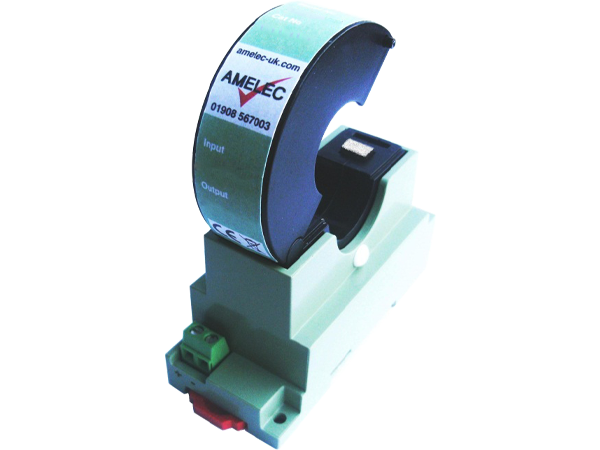 Our ASC-CT is an AC Current Input Split-Core transformer that is suitable for most Motor/Heating element current monitoring and AC current signal conditioning of up to 300A. 
It allows for non-intrusive monitoring and it is perfect for use in motor / heating element current monitoring.
The current input can be perfectly suited to your application as we can provide various range from 5Amp AC up to 300Amp AC. (Other intermediate ranges available on request)
Configure Output:
Current = 2000:1 Ratio (0-50A = 0-25mA)
Voltage = Any range up to 25Vac (0-50A = 0-1Vac). Please enter output in textbox.