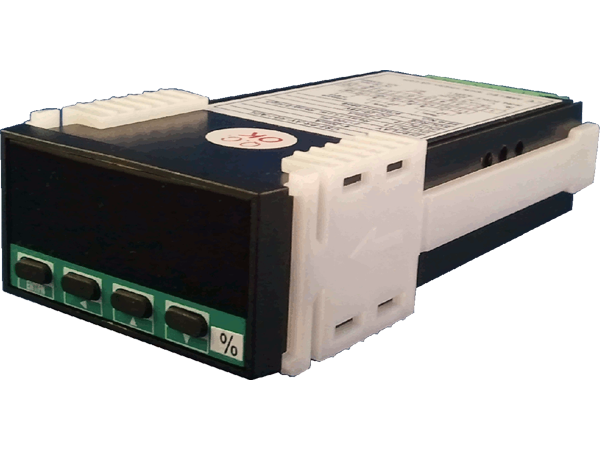 Our APM244-5 is a Process DC Input 5 digit red LED high-brightness display and measures any linear signal 0~10V and 0(4)~20mA.
The supply is 24Vdc and is front panel mounted as standard, with DIN rail/ Surface mount options available.
One external control input can be programmed to be Relative PV (Tare) / PV Hold / Maximum or Minimum Hold / DI (remote monitoring)
Other input ranges available on request.
The APM244-5-AO-2RL option provides 2 Trip Relays and an Analogue Output.
The 2 Trip Relays that can be programmed individually to be:
High / Low / High latch / Low latch / Energised with
Start delay / Hysteresis / Energised & De-energised delay functions or to be remote control.
It alllows for versatile functions such as control, alarm, re-transmission and communication for use in a wide range of industrial process control applications.