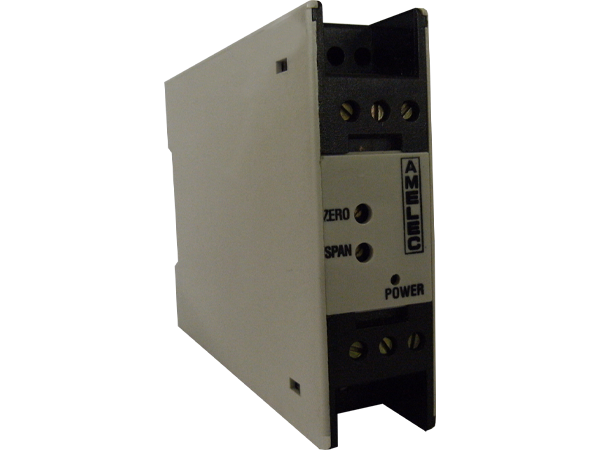 The ASM213 is our mV input Signal transmitter/isolator suitable for SIL 1, 2 & 3 applications
Input is a

ny

mV signal range, up to

400mV.

Output current source can be up to 20mA with a drive voltage of 20V.

The voltage source can be up to 10V

dc

, maximum drive 20mA.
Environmental Condition
Performance
Mounting/Dimensions
Environmental Condition
Storage Temperature: -40°C to +70°C
Operating Ambient: -15°C to +55°C
Relative Humidity: 5% to 95% RH
Performance
Mounting/Dimensions