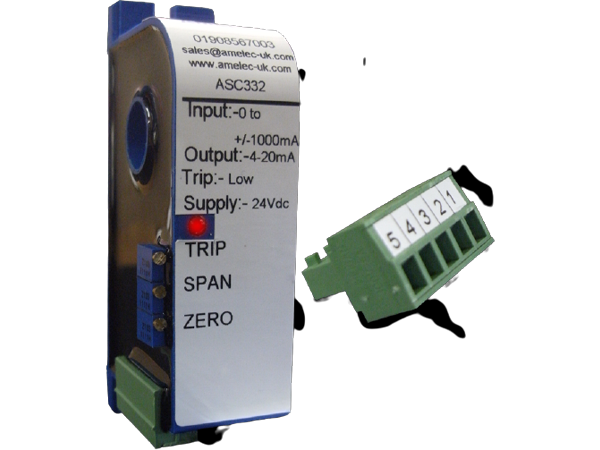 Our ASC332 is a compact size DC/Process Current Input Trip Transducer that is loop powered in order to reduce wiring and can either be set for single or bidirectional sensing. 
It is perfect in use for high DC current monitoring, Motor/Heating element current monitoring and current signal conditioning.

 The current input is ±100omA (1A) as standard but can be perfectly suited to your application as we can provide various ranges from 0 – ±100mA to 0 – ±600mA and other intermediate range available.
Environmental Condition
Performance
Mounting/Dimensions
Environmental Condition
Storage Temperature: -25°C +85°C
Operating Ambient: -10°C to +70°C
Relative Humidity 20% to 95% RH
Performance
Mounting/Dimensions