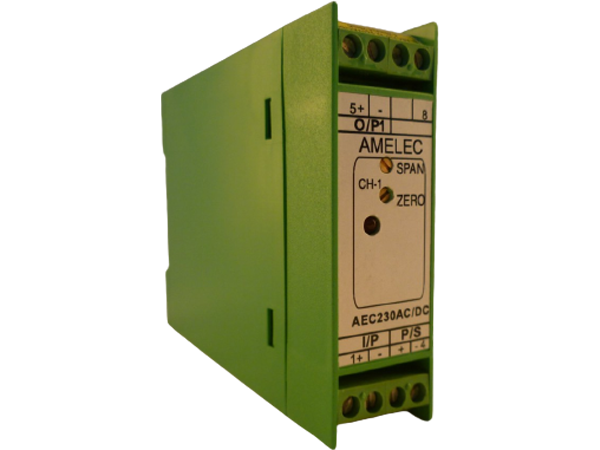 Our AEP451EP AC Current/Voltage Input Transducer is perfectly suited for any application where the AC signal is required to be isolated, converted or transmitted.
Other intermediate ranges are available on request.
It also has a 15 turn potentiometer, with a response time less then <400mS and has a true universal AC/DC supply, voltage range 21V through 265V AC or DC.
We also manufacture a dual output version which is the AEP453EP.