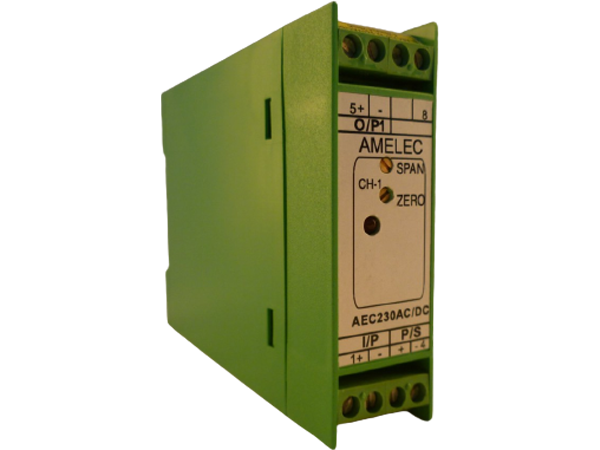 The AEP450EP Series is our AC V/I input transducer range suitable for SIL 1, 2 & 3 units
Input AEP451EP / AEP453EP: AC current: up to 5A max Typical input range: 0.1A or 0.5A ac.
Input AEP452EP / AEP454EP: AC voltage: up to 300V max Typical input range: 0-100Vac or 0-220Vac.

Output DC current or voltage available in the range of 0-20mA, 4-20mA (dc) into 650 ohms max load. 0-5V, 1-5V, 0-10V, 2-10V (dc) into 1.5Kohms min.
Environmental Condition
Performance
Mounting / Dimensions
Environmental Condition
Storing temperature: -20°C to +70°C
Operating Ambient: -5°C to +60°C
Relative Humidity: 5% to 95% RH (Non-Condensing)
Performance
Mounting / Dimensions