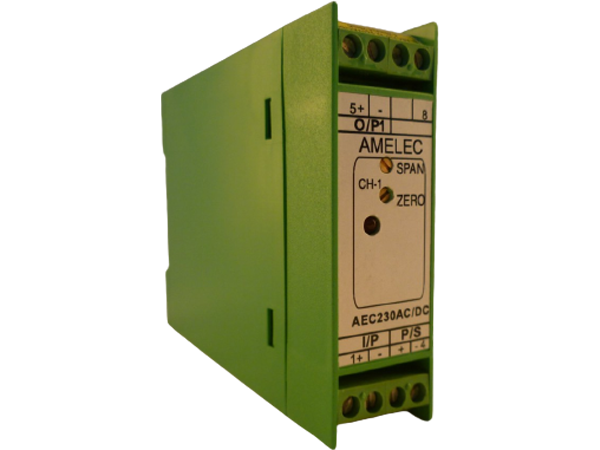 The AEC240X is our process input I/V (DC) current or voltage signal generation output generator suitable for SIL 1, 2 & 3 applications.
Suitable for generating Process Current or Voltage (DC) output signals.

True universal AC/DC supply voltage

21V through 265V AC/DC

Output signal is 4

–

20mA set by

the

fifteen

–

turn front

fascia blindset

potentiometer.

The current source can be up to 21mA with a drive

voltage of 12V. The voltage source can be up to

11V's, maximum drive 5mA.
Environmental Conditions
Mounting & Dimensions
Environmental Conditions
Storing Temperature -20°C to + 70°C
Operating Ambient: 0°C to +55°C
Relative Humidity: 5% to 95% RH
Mounting & Dimensions