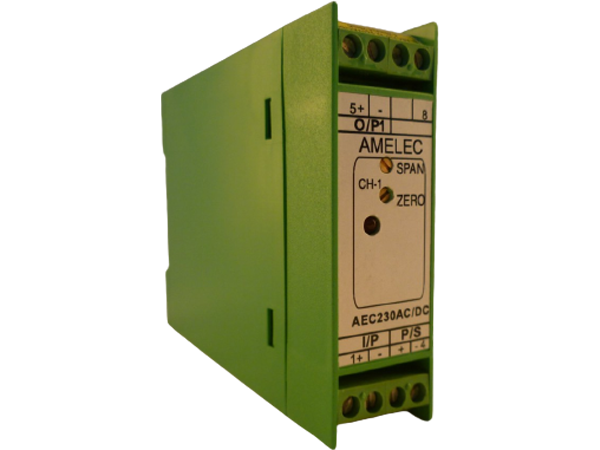 The AEC237 AC/DC 2 Wire Signal Input Transmitter is suitable for various of process inputs & outputs and provides a 15V input loop excitation.
The standard input signal is a 4~20mA but other ranges are on request.
Other inputs include 0-10mA, 0-20mA and 1-5mA. Outputs can be seen in the datasheet below.
Environmental Condition
Mounting/Dimensions
Environmental Condition
Storage Temperature: -20°C to +70°C
Operating Ambient: 0°C to +55°C
Relative Humidity 5% to 95% RH
Mounting/Dimensions