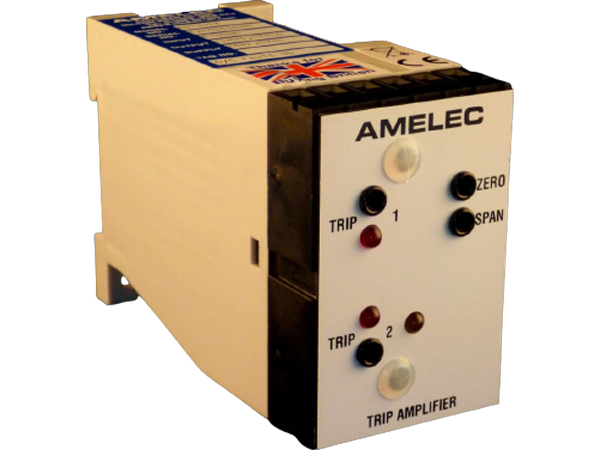 The ADT172 strain gauge signal input dual output trip amplifier suitable for SIL 1, 2 & 3 applications.
Supply Voltage options:
20Vac ±20%
115Vac ±20%
230Vac ±20%
24Vdc ±10%
48Vdc ±10%
Input any mV signal range from Strain, Load or Pressure sensor with Minimum Span 4mV.
TRIP 1 Relay output is C.O contact, TRIP 2 Relay output is a S.P.C.O contact set, rated at 250Vac, 2A, 100VA resistive.
Environmental Conditions
Performance
Dimensions/Mounting
Environmental Conditions
Storage Temperature: -40°C to +70°C
Operating Ambient: -15°C to +55°C
Relative Humidity: 5%-95% RH (Non-Condensing)
EMC: 2014/30/EU, EN 61326-1:2013 (Controlled EM) ('K' option to the highest Generic Industrial levels)
Performance
Dimensions/Mounting