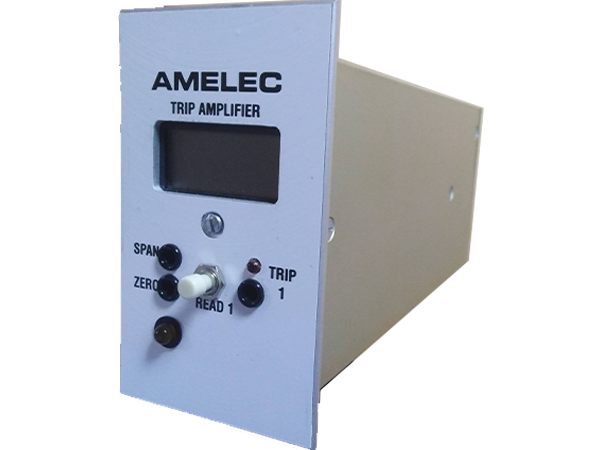 Our ADT131DI is a Process Signal Input Single Trip Amplifier With Display, with dual trip outputs on a single trip set point, suitable for SIL1, SIL2 & SIL3 rated safety loop applications (IEC61508-2).
We can provide several add-on options such as upscale on the open circuit, Bi-colour red/green LED, RFI protection (IEC61000-4-3) and more.
The instrumentation is manufactured within our high impact strength, polycarbonate din rail & surface mounting enclosure.
Display showing trip inputs and trip set points.
Environmental Condition
Performance
Mounting/Dimensions
Environmental Condition
Storage Temperature: -40°C to +70°C
Operating Ambient: -15°C to +55°C
Relative Humidity: 5% to 95% RH
Performance
Mounting/Dimensions