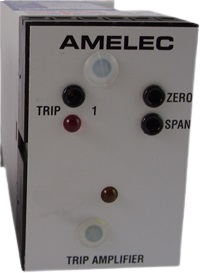 The ADM242 is a Resistance Signal Trip Transmitter/Isolator which is suitable for any Resistance/Slidewire/Potentiometer/NTC/PTC Thermistor Input and SIL 1 and SIL 2 rated (EN 61508) safety loop applications.
It is calibrated and manufactured within our high impact polycarbonate enclosure.
Furthermore the AMELEC standard 10 year warranty applies to this instrument.
RFI protection available on request, we provide an add-on option to the latest standard IEC61000-4-3.
Environmental Condition
Performance
Mounting/Dimensions
Environmental Condition
Storage Temperature: -40°C to +70°C
Operating Ambient: -15°C to +55°C
Relative Humidity: 5% to 95% RH
Performance
Mounting/Dimensions