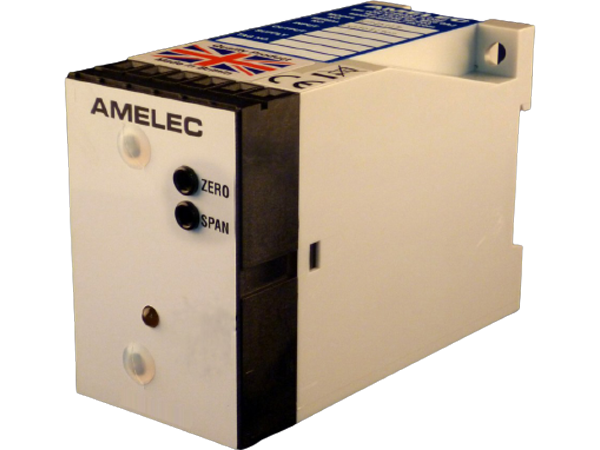 Our ADM239-AA is a Din Rail Mounted Two Input Auto Averager Unit which is suitable for providing the average of two flow, temperature, pressure or other process input signals in SIL 1, SIL 2 and SIL 3 rated (EN 61508-2) safety instrumented system (SIS) loop applications. If either of the input process signals is lost, shut off or goes open circuit, the unit will automatically switch to a straight repeater of the remaining active input signal.
Guaranteed by the Amelec standard 10-year warranty.
Input: Any current or voltage (DC) drive that can be terminated in a PI network to produce a 400mV span. Current from 1mA span, up to 100mA max input. Voltage from 0.4V span, up to 150Vdc max input.
Output; Any standard process current or voltage in the range of; Current up to 100mA max input, Voltage up to 150Vdx max input.
Environmental Condition
Performance
Mounting/Dimensions
Environmental Condition
Storage Temperature: -40°C to +70°C
Operating Ambient: -15°C to +55°C
Relative Humidity 5% to 95% RH (Non-Condensing)
Performance
Mounting/Dimensions