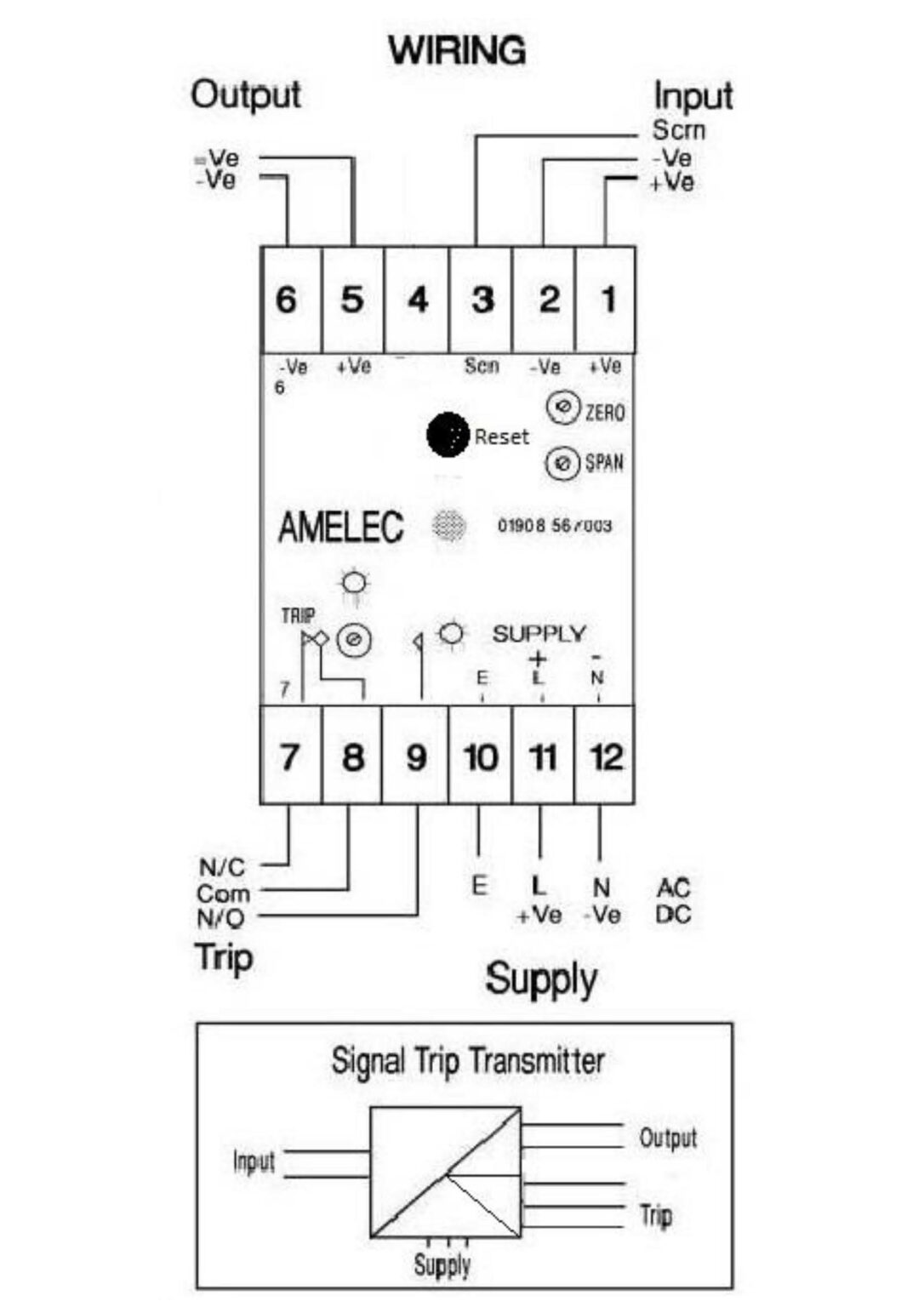 The ADM232XL-HA-HS is our High Current/High Speed Trip Transmitter/Isolator suitable for SIL 1 & 2 rated (EN 61508) safety instrumented system (SIS) loop applications, as 1oo1 architecture (HFT:0)
Input; Any current range up to 10Amp (DC) may be specified
Analogue Output; Any standard process current or voltage signal range may be specified. Current source up to 20mA with Drive voltage 11Vdc, current Sink up to 20mA with External 30Vdc max drive, or Voltage source up to 10V, Max current 20mA.
Latching Trip Relay Output; A set of S.P.C.O contacts, rated 250VAC, 2A, 100VA (Resistive). Latching relay with local reset via front fascia pushbutton.
Environmental Condition
Performance
Mounting / Dimensions
Environmental Condition
Storing temperature: -40°C to +70°C
Operating Ambient: -15°C to +55°C
Relative Humidity: 5% to 95% RH (Non-Condensing)
Performance
Mounting / Dimensions