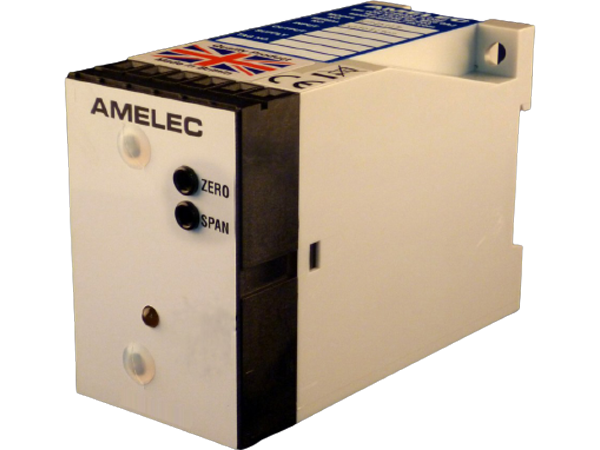 The ADM210X is a Thermocouple Input to RTD Output Converter.
Input is Any signal developed from a thermocouple, with >4mV span.
     Typical input: 0-150°C type T, 0-250°C type K, 0-200°C type J,
Equivalent mV to simulate RTD for the same temperature range. RTD extension wire to be used between the output terminals & the remote RTD monitoring system/ control device input port. Bulb Excitation current from the RTD device connected needs to be determined (a simple test procedure is available if unknown).
     Typical output: 0-150°C PT100 RTD, 0-250°C PT1000 RTD
Suitable for SIL 1 & SIL 2 rated (EN 61508-2) safety instrumented system (SIS) loop applications, as 1oo1 architecture (HFT:0)
Environmental Condition
Performance
Mounting/Dimensions
Environmental Condition
Storage Temperature: -40°C to +70°C
Operating Ambient: -15°C to +55°C
Relative Humidity: 5% to 95% RH (Non-Condensing)
Performance
Mounting/Dimensions