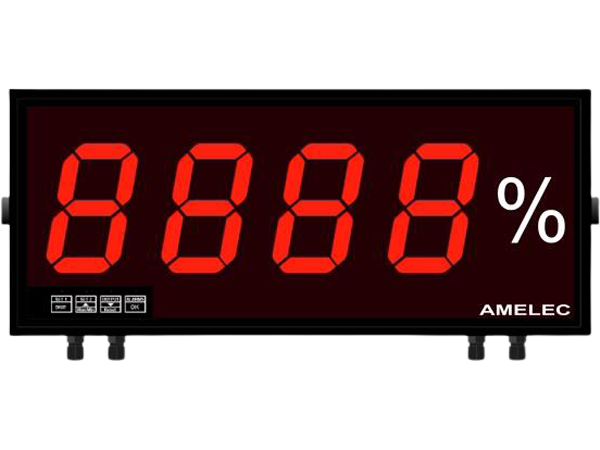 The APM489-LD-2-P is a 2″ High 4 Digit Large Display Panel Meter with 95-265Vac supply voltage suitable for a combination of process inputs. (12V / 24Vdc option available on request)
It's a 57mm (2″) high 4 digit red LED high-brightness display for up to 25 metre viewing.(Other colours available on request).
The display can be calibrated as either 0 to 100.0% or in engineering units to suit applications. Display scaled at factory prior to shipment, although can be re-scaled using front panel pushbuttons if required.
Wall mounting as standard, Front panel mount option available on request.
Day Light viewing LED Display option available for Outdoor Applications